Bulletin issued for escaped murder accused
The Guyana Prison Service (GPS) has issued a wanted bulletin for the teenaged murder accused who reportedly walked through the gates of the Georgetown Prisons on Camp Street last Monday.
According to the bulletin which was issued yesterday, 18-year-old Eddie Williams was last known to be living at Lot 51 Fourth Street, Alberttown Georgetown.
He is five feet seven inches tall, of mixed race and weighs 130 pounds.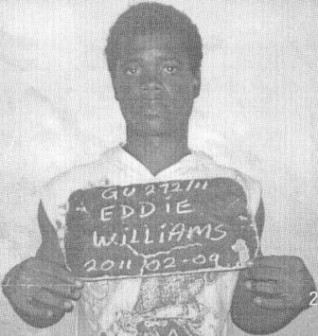 Williams the wanted bulletin said escaped from the Prisons "approximately between the hours of 0400 hours and 0630 hours. He was on remand for murder committed on Jermaine Jones.
Anyone knowing the whereabouts of the escaped prisoner is asked to contact the GPS on 226 5855 or 226 5856, call 911 or the nearest police station.
Williams reportedly committed the murder on November 30 at a Ruimzigt, West Coast Demerara address that he shared with his aunt who was Jones' girlfriend.