Story and photos by Lakhram Bhagirat
Salem is a quiet village located on the eastern bank of the Essequibo River, approximately twenty-two miles from Vreed-en-Hoop. It is sandwiched between Naamryck and McPherson villages, and its residents are predominantly Africans and Indians who consider themselves one big family.
The village is 156 rods in length and 750 rods wide, and the fertile backdam produces some of the finest ground provisions and pineapples in the country. Assisting in their agricultural success is what residents describe as a "powerful drainage canal and koker."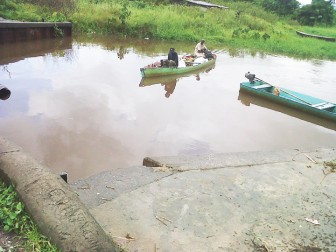 Salem consists of approximately three hundred families and over five hundred residents and the majority sustain themselves by farming, for the most part selling their produce in the Parika Market. The community enjoys potable water, electricity and telephones, and the villagers say they live like a closely knit family and everyone shares the happiness and sorrows of others.
Nowadays there are no schools in the village itself, and younger children attend the Parika-Salem Primary, while the older ones are enrolled in the Parika-Salem Community High School or Secondary School in Parika. Likewise in the case of health, the Parika Health Centre serves the general area around, including Salem.
Chairman of the Parika/Mora Neighbourhood Democratic Council (NDC), Jaideo Sookhoo, said that development in the village came after the 1994 local government elections. He said that was when they started collecting rates and taxes and started ploughing resources back into the development of the community.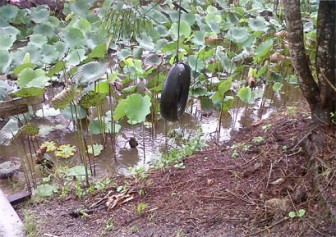 "That is when the drains that was neglected were cleaned, the streets were maintained and overall development in the village began," he related. He added that although the village has no recreational facilities they still do not neglect the development of their abilities. He said that they normally utilize the Parika Sports Club to host their various competitions where they allow their villagers a chance to prove their athletic and other capabilities.
He said, "I think the people need to get an indoor facility or a centre to have their activities. But that has to go through the system because the NDC can only propose for these things and the RDC (Regional Democratic Council) has to budget for it, but we will propose for it to be held as soon as we identify the land for it."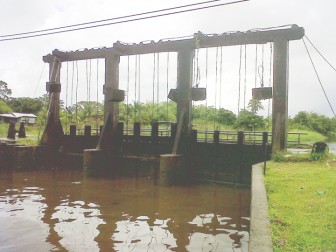 Since he is a native of Parika Back, Sookhoo admitted that he does not know much about the village, but remembered that it once had a school which became dysfunctional some 40 years ago.
Seventy-five-year-old Laurie Grimes, Salem's oldest resident, said that in his view the village is being neglected now, and it is bothering him.  He told Sunday Stabroek , "I expected more development in this place because for the 75 years we living here it had little or no development in this place."
Reminiscing on his younger days in the village, Grimes said that he was one "lil sweet boy" and all the girls used to flock around him since he had the "suga words" for them. He said, "We had a sports club called Salem Sports Club, and we used to had all kind a sports. We used to had greasy pole and races from Parika Junction to Salem and the winners used to get prizes."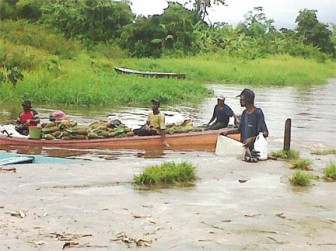 Grimes related how Old Year's celebrations used to be a big thing in the community, with the older folks beginning their celebrations at the beach not far from the village and ending them at the Sports Club.
"Old Year day we does start at the beach with we sports and them does cook out, then night time we does simmer down things with the music and dance into the new year," he said.
In the year 1964 the Sports Club was demolished, much to the wrath of the residents, and a library was set up the same year. Grimes said that the idea of having the library made many of the young ladies in the village happy, because they spent a lot of their time reading since some of them were not afforded the opportunity of furthering their education.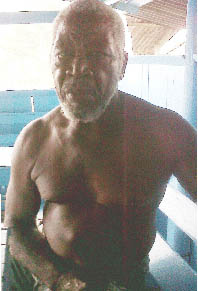 He said, "Lately, I hear they want to break down the library which was here all the time, but we objected and they renovated the building."
Auntie Shanta (only name given) said that she had been living in Salem for the past 35 years and she is happy with the way things have been developing.
She said, "We see the youth developing themselves and some of them go out of the village and take up jobs in fancy offices; it makes me proud to know that I live here and them doing so good."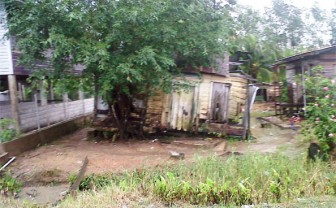 Shanta said that she married and entered the village with her husband, Balwant, to start a new life. She related that she worked hard for the development of the land and her children.
She said, "We work very hard and make something of ourselves and today to see that the people in here can afford the luxuries that we been can't get back them just makes me feel so nice."
Swinging in her hammock, she described how when she moved into the village the women were not allowed to take up jobs and the entire village was thick with overgrowth. She added that the villagers worked collectively and single-handedly to develop their community to a state where future generations can enjoy it. The elderly woman said that she loves living in Salem because of the fact that she can "breathe fresh air" and is away from the "hustling and bustling of the city."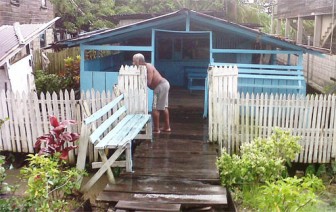 Sir Brown (only name given) said that he had been living in the village for 70 years, and reminisced on the days of coming home to hot food and seeing the smiling faces of his students.
The educator, who still does everything for himself, stated that he made a living of educating the future generations of this country and is proud to see what they have made of themselves.
He said, "I am happy to know that the children that I teach become doctors and officers of many places; it gives me great pleasure and I hold my chest high to know that I helped them to get there."
Recounting his days as a young man in the village, Sir Brown said that he was most interested in his books and enhancing his intellect, as compared to some of the young men who were after girls.
"Them boys used to call me a set of names, but I just study and then when I got a job as a teacher I was happy because I know that many of them that used to trouble me, I would be teaching their children."
Sir Brown said that he later left the village for a brief period to take up work in the city, but later returned to his native village and began actively educating the children there.
He added that because of beliefs, customs and tradition some of the females in the village were not allowed to pursue higher education and were married early. He said that he was elated when a library was built and he worked feverishly to have the children, especially females, read and utilise the facility.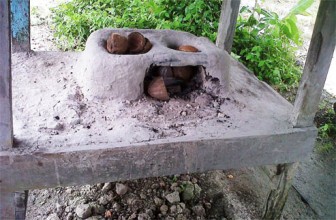 A group of youngsters speaking to this newspaper said that at times they feel stifled in the community because it lacks every resource that they consider vital to their survival.
When asked what is essential to their survival Stabroek News was told, "We need recreational facilities; we admit that the computer and internet may be considered our lives but we also need to stretch our legs and have fun."
The youths also highlighted that there is no religious place of worship in the village, except for a bottom house church, and they say that they want all those facilities in their village rather than going into other villages to visit those places.