An undemanding climber
In the Garden
Epipremnum aureum or Golden pothos commonly called Devil's ivy is known worldwide. Devil's ivy is an undemanding climbing plant with yellow or white variegated leaves.  This vigorous and easy to-care-for ivy will tolerate most indoor conditions.  It grows well whether it is in the sun or shade.  However, better light will improve the colour of the leaves and encourage healthy growth.  If you would like to use it as a climber, a moss stick would make an ideal support for the aerial roots iin a suitable pot.  Actually this looks quite elegant!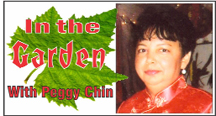 The most popular varieties are the Golden queen which is more yellow than green and the Marble queen which is strongly marked with creamy /white variegation. It is very striking and grows at a slower rate than the yellow leaved variety.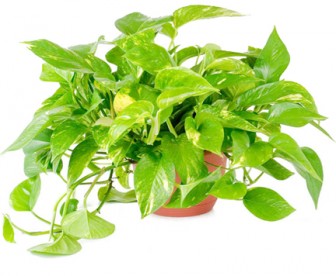 It can be grown along a shelf, in a window corner or in a hanging basket. It can also be used as ground cover. Devil's ivy will give you pleasure for many years.  When plant reaches a certain stage of maturity, it produces larger and bolder leaves.
It can be grown by cuttings.  Fertilize with Miracle Gro All Purpose once every two weeks.
Have a Happy New Year!
Until next week, Happy Gardening!