Florida juror denies improperly researching Buju's case
(Trinidad Express) A Florida juror who voted to convict Jamaican reggae singer Buju Banton on drug charges has denied improperly researching the case during trial, in spite of a weekly newspaper's report that quoted her as saying that she did.
Banton is serving a ten-year prison sentence on two drug charges. The Grammy winner faces an additional five years on a related gun possession charge, but his resentencing hearing was postponed to investigate the report of juror misconduct.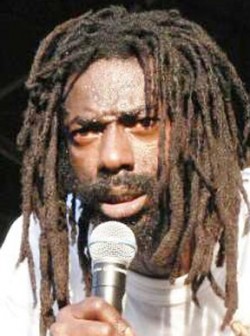 Banton's attorneys have filed a motion in Tampa federal court seeking a new trial. If granted, it would be the second mistrial for Banton, whose first trial in 2010 ended with jurors deadlocked. He was convicted in 2011 in his second trial.
US District Judge James Moody reserved decision last Thursday on the defence motion.
Jurors were told during the trial not to do any independent research into the case. Terri Wright, a juror from Banton's 2011 trial, was quoted in a Miami New Times report as saying that she researched parts of the case, in spite of the judge's orders not to. "I would get in the car, just write my notes down so I could remember, and I would come home and do the research," Wright was quoted as saying. New Times reporter Chris Sweeney testified last Thursday that he interviewed several jurors. The Tampa Tribune reports that Sweeney provided the court with a recording of his interview with Wright.