Canadian Minister of State to visit
Canadian Minister of State of Foreign Affairs (Americas and Consular Affairs) Diane Ablonczy on her first official visit to Guyana today  will pay a courtesy call on President Donald Ramotar, according to a press release from the High Commission of Canada in Georgetown.
Minister of State Ablonczy announced Thursday that she will visit Guyana and the Dominican Republic from August 12 to 17, to enhance Canada's relationships with  "these two important countries in the Americas."
She will also meet with Minister of Foreign Affairs Carolyn Rodrigues-Birkett to discuss bilateral relations and regional trade issues, as well as with Minister of Natural Resources and the Environment Robert Persaud and Minister of Finance Ashni K. Singh.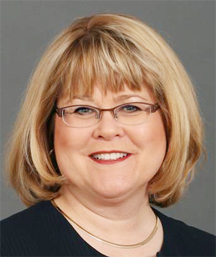 In addition, Minister of State Ablonczy will visit the Vigilance Community Ground, where a Government of Canada investment is helping construct a multi-purpose building in support of the Buxton Youth Developer's Literacy, Educational and Recreational Project.
The project is aimed at empowering and motivating young people through literacy, education and recreational activities
.
"Canada and Guyana have a strong bilateral relationship that is developing quickly, particularly in terms of investment in the natural resources sector," said Ablonczy.
"This visit is important because it builds upon our government's efforts to increase economic opportunity and people-to-people ties with our neighbours in the Americas."
After her visit to Georgetown, Ablonczy will travel to Santo Domingo to attend the inauguration of President-elect Danilo Medina Sánchez.
"The Dominican Republic is a key partner in the Caribbean as Canada works to further strengthen ties with our hemispheric neighbours," said  Ablonczy.
"We have extensive trade, investment and tourism links with the Dominican Republic, and we look forward to expanding and deepening our bilateral relationship during President Medina's term in office," the release concluded.
Most Read This Week