Man found naked in girl's home charged with assaulting her
Michael Lynch, accused of exposing himself to an underage girl and then assaulting her in her home, yesterday said he was trying to protect her from unwanted advances as he was a family friend.
Lynch, 53, of Lot 30 Light Street, was charged with indecent exposure and assault of the girl, when he appeared before Magistrate Sueanna Lovell at the Georgetown Magistrates' Court.
It is alleged that he committed the offences on November 4, in the city.
The girl's father, who, when asked whether Lynch was indeed a friend of his family, said that he was not.
According to prosecutor Jomo Nichols, the girl, shortly after returning home from church, found Lynch completely naked in the living room of her home.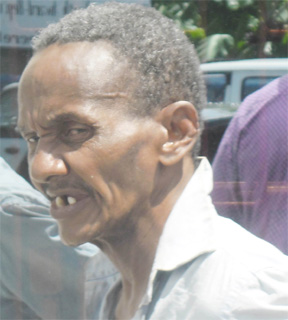 Nichols stated that after she saw him, he held on to her hand and she started to scream, which raised an alarm in the community. The police were later contacted and Lynch was arrested.
But Lynch told the court that he was on the road on the day of the incident and he saw the girl at an internet café, where a few young men tried to interfere with her.
He said after seeing this, he followed her home but she started to scream in the home.
He added that he tried to hold her but she became fearful and started to scream for help.
As a result, he said the same young men that tried to interfere with her arrived and started to attack him, causing injuries to his body.
The prosecution had no objections to bail, which was set at $20,000 for each charge.
The case was adjourned until November 14, when it is to be called in Court 10.