School guard remanded over cell phone theft
A security guard was remanded to prison for allegedly stealing a cellular phone worth $7,000 when he appeared at the Georgetown Magistrate's Court yesterday.
Sean Heligar, 39, of 70 Princes Street, Lodge, was charged with simple larceny to which he pleaded not guilty. It is alleged that Heligar stole a cellular phone from his co-worker, Razel Moore, at the North Georgetown Multilateral School on November 10.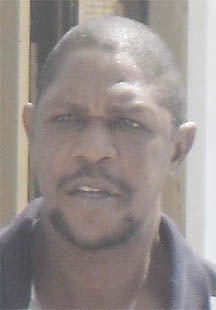 Pleading before Magistrate Judy Latchman, a distraught Heligar exclaimed that he was innocent and that he was set up. He further stated that when he was leaving work he saw the phone but he didn't pick it up.
When Magistrate Latchman asked Heligar if he had any previous or pending matters before the court he said yes, "it was an assault charge for chopping up a man but I serve my time."
Heligar, however, was refused bail and remanded to prison until his next court appearance on November 20.