Professor Calvin Eversley passes away
Former Head of the University of Guyana's Law Department, Professor Calvin Eversley, LL.M (Harvard), LL.B (Honours), died on Wednesday  at the Balwant Singh Hospital after a brief illness.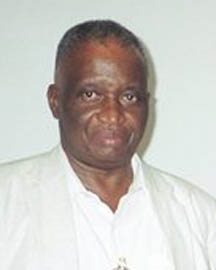 Eversley, 63, had his Law Chambers on King Street.
He served as a full-time Professor of Law at the University of Guyana's Department of Law, for the LL.B Programme for the periods November 2008 – August 2009 and September 1, 2010 to July 31, 2011.
Eversley published a number of books.
He was also a member of many professional organizations and bodies such as the American Bar Association and the New York Bar Association.