Dean calls on gov't to set timetable for end to telecoms monopoly
While Digicel (Guyana) is pleased with the current draft telecoms bill, it is frustrated by the apparent slothfulness of authorities and their failure to set a deadline to free up the sector to competition.
"We have received assurances that there will be liberalisation but for us the key thing is to have a timetable. Because we think without a timetable we are pretty much at square one, where we are talking but we don't have an end date in mind. …Seems as if you are discussing the same issues over and over again," said Chief Executive Officer of the company Gregory Dean who has called repeatedly for the ending of the telecoms monopoly held by GT&T. He was speaking at the company's end-of-year press conference yesterday.
Dean's statement at this year's press conference almost mirrors last year's where he had also expressed his disappointment with the past administration's failure to free up the telecommunications sector as it had promised.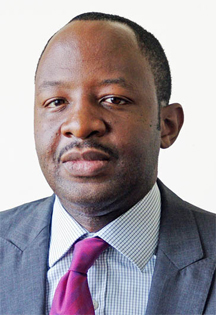 GT&T's 20-year monopoly licence ended in January 2011.
In September 2011, a mere two months before general elections, the Bharrat Jagdeo administration deferred two bills—the Telecommuni-cations Bill 2011 and the Public Utilities Commission (Amendment) Bill 2011—which were said to be critical to the liberalisation process and were expected to be taken to Parliament on September 22, 2011. The only explanation given was that "significant comments" had been made at the eleventh hour leading to a decision being taken by government to allow more time for consideration.
The Alliance For Change had also drafted its own Telecommunications Bill, but this has not yet been brought to the House.
The government's bill is on the National Assembly's Order Paper for next Mon-day's sitting of Parliament.
Dean stated that with over US$70 million ($14 billion) plugged into investments in Guyana, the company is looking forward to some form of concretised deadline so that it can plan accordingly.
"As an investor you want the certainty in knowing where your business is going day to day," Dean said. "Currently there is no clear idea where the telecommunication sector is going."
Asked whether his company inquired about the reason for the delay in specifying a timeframe for liberalisation, Dean replied in the affirmative but stated that to date no definitive answer has been given, adding that such a situation lends to having one of the parties involved open to "abusing" it.
"We believe all the players should be subject to all the same terms and conditions so when whatever legislation is enacted eventually won't give any preference or priority to any one particular party in terms of agreement they may have with the government…," he said.
In addition he opined that it would not be beneficial to any of the stakeholders involved if when that liberalised market comes they are forced into an extreme of rules without scope to compete. "We don't believe we should go from one extreme of a monopoly to a heavily regulated market where you don't give operators a chance to compete; to drive innovation and development through competition," he posited.
The company also briefed reporters on its current expansion programme and upgrades saying that as new residential communities are developed the company seeks to have sites to meet the demands of the new inhabitants. Additional hinterland areas will be addressed in the new year and mention was made of areas in Region 8, which the company says need cellular sites with urgency as it is sometimes the only means of the internet in those areas.
The Digicel CEO also highlighted the company's support in the social sector, noting contributions made to charity and sport development.