Bus driver gets 25 year sentence for Homestretch deaths
Jormin Jackson, the bus driver charged with causing the death of five passengers in the July 18, 2011 Homestretch Avenue accident, was found guilty on Thursday by Magistrate Sueanna Lovell at the Georgetown Magistrates' Court.
At the end of a trial, Jackson, 30, of 97 Section 'A' Sophia, was found guilty on five charges of causing death by dangerous driving and was sentenced to five years on each count, for a total of 25 years. However, he will only serve five years in jail as the sentences will run concurrently.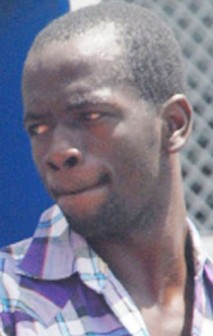 The prosecution's case was that on July 18, on Homestretch Avenue, Georgetown, Jackson drove minibus BMM 9888 in a manner dangerous to the public, thereby causing the death of Coretta Benjamin, 39 of 'B' Field, Sophia; her daughter, Crazel Paul, 8; Peter McLennon, 29, of 'B' Field South Turkeyen; Junior Duncan, 48, also of Sophia; and Erica La Crus, 18. Ten other passengers were injured in the accident.
Police had said the accident occurred when one of the minibus's rear tyres blew out, causing Jackson to lose control of the vehicle. The minibus toppled several times along the roadway before coming to a halt several yards away at the side of the road. The bus had been carrying passengers to the Stabroek Market bus park.
Most Read This Week