Fears grow over missing energy agency employee
A search by a team of family members along the Linden-Soesdyke Highway for a Guyana Energy Agency employee missing since Sunday failed to find any trace of him or his vehicle and fears are growing over his well-being.
Missing is LeVoy Taljit, 25, who was last seen wearing a burgundy-coloured T- Shirt with faded blue jeans. He was driving a Toyota Raum, licence number PNN 8315, around 10:30 pm. There has been no sign of him or the vehicle since. Family members are still holding out hope that he will be found safe.
When Stabroek News contacted Taljit's sister, Roxanne Singh yesterday, she related that on Sunday her brother was supposed to accompany their mother to the supermarket but did not show up.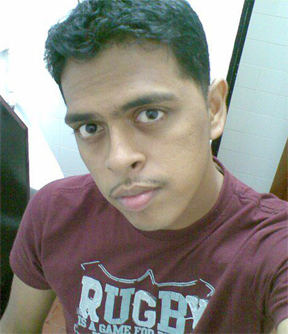 She said it was unusual for her brother to not call and alert family members about his whereabouts.
This newspaper learnt that a search team assembled yesterday morning in Queenstown for a search along the Linden-Soesdyke, Highway.
Several hours of checking failed to yield any signs of Taljit who is a former employee of the Guyana Revenue Authority.
Family members are asking if anyone knows the whereabouts of Taljit to contact them on 226-0433, 226-7336, 666-4012 or the nearest police station.