I'm no Sir Garry, says Chanderpaul but pleased with achievement
DHAKA, Bangladesh, CMC – Shiv Chanderpaul said Wednesday he was thrilled to score his second Test double century and also draw level with Sir Garfield Sobers on the all-time West Indian list of century-makers.
But the veteran left-hander was quick to brush aside any comparisons with the iconic Sir Garry, the former West Indies captain who is considered perhaps the finest cricketer in the history of the game.
"Sir Garry is Sir Garry. Being level on centuries with Sir Garry is good, but I cannot be Sir Garry," Chanderpaul told reporters.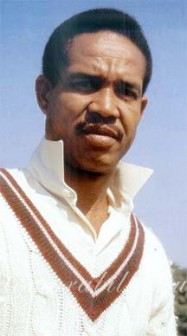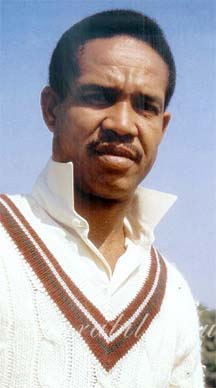 "I have played a lot more games than Sir Garry, but it's still a great honour to be mentioned in the same sentence with Sir Garry."
With his century on Tuesday's opening day of the first Test against Bangladesh, Chanderpaul pulled level with Sir Garry on 26 centuries.
Chanderpaul achieved the feat in his 145th Test while Sir Garry needed just 89 of his eventual 93 Tests to reach his landmark.
The 38-year-old, himself a former Windies captain, carried his overnight 123 to 203 not out on Wednesday to equal his career-best score which came against South Africa in his hometown Georgetown seven years ago.
Overall, he batted for seven-and-a-half hours, faced 372 balls and struck 22 fours.
"In my career, I have not scored too many Test double hundreds, so it was truly satisfying to get past that landmark," Chanderpaul said.
"The team comes first [so I am not concerned about passing my highest Test score]. No matter what is the individual's score. Whatever is the team plan, we have to stick to it. I was just happy to get past 200."
Chanderpaul is now only behind Brian Lara (34) on the all-time list and is also second to the prodigious Trinidadian in career runs.
The Guyanese, who now only plays only Tests, said his hard work even at this late stage of his career had continued to pay dividends.
"It is something that I have tried very hard over the years to do. I've tried hard to improve and tried hard to get better at everything I do. I'm happy that I am still able to score hundreds and batting well at this stage," he noted.
"Where I bat could be one of the reasons why I have not scored many more double hundreds. But I had many opportunities to get big scores and I didn't. It's unfortunate, but it's how the game is played at times, so I was thankful that I was able to cross the double-hundred mark this time."
Chanderpaul also heaped praise on rookie opener Kieran Powell who hit 117 on Tuesday to record his second Test century. The two put on 125 for the fourth wicket.
"Powell played a fantastic innings. Unfortunately, he got out when he did. I had a quiet chat with him about the way he got out," Chanderpaul related.
"I've seen him score two Test hundreds already and I do not see anybody getting him out. He's the one giving his wicket away. This is something about which I have spoken to him. I feel West Indies cricket looks very bright for the future. We have some really good, young players."