Boston says he intends to knock out Simon
– Guyana Fight Night Pro Am Card
By Iva Wharton
Patrick Boston said he will beat Kishon Simon a second time when they clash November 30 on the Guyana Fight Night Pro Am Card organized by the Guyana Boxing Board of Control. The catch weight fight will take place at the Cliff Anderson Sports hall.
"Fans can expect fireworks because this time I will knockout him out. He talk up a lot the last time and he knows that he cannot fight. He does not have the experience," Boston said.
He added that he has no respect for the 22-year-old as a professional fighter.
"He is still an amateur as far as I am concerned. He is not a professional and I don't have any respect for him as a professional," he added.
He also refuted claims made by Simon that he was robbed in their first encounter.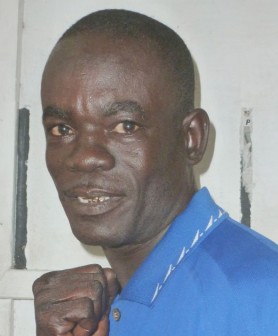 "It was the right decision. He kept holding. He is not a professional and that is why I say he is still an amateur. If you are a professional you go out there and fight, you throw hand because is a fist-to-fist sport."
Boston said he is training daily in preparation for the upcoming bout.
"I am trying to get into condition because I am a taxi driver, working day and night is just a sacrifice for the lil ones them."
The Boston/Simon matchup is among eight fights scheduled in the professional and amateur categories with fighters expected from Trinidad. Among the boxers expected from the Twin Island Republic is Iwan Azore, who will be facing Mark Austin in the welterweight category. Azore will be defending his national welterweight title.