St Lucia break long drought to claim title
ROSEAU, Dominica,  CMC – Former Young West Indies all-rounder Dalton Polius snatched eight wickets in an innings to help St. Lucia crown themselves champions of the Windward Islands Championship for the first time in nearly four decades here Thursday.
St. Lucia secured the title with a come-from-behind two-wicket victory over host country Dominica at Windsor Park on the second and final day of the contest, after earlier conceding first innings points by 10 runs.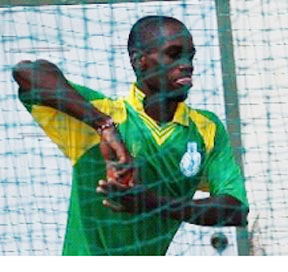 Dominica were then undermined by off-spinner Polius who claimed eight for 25 as they tumbled to 102 all out. Jerlani Robinson hit 41 and Tyron Theophille weighed in with 19.
Set a victory target of 113, St Lucia crashed to 22 for five before Mervin Wells hit an unbeaten 62 to see them home at 115 for eight shortly after the tea interval.
Ray Casimir took four for 56 and Test off-spinner Shane Shillingford, three for 24.
Earlier St. Lucia did not add to their first day score of 167 for nine as Alex Antoine was bowled second ball of the day by Shillingford, who finished with four for 17.
Dominica made 177 in their first innings.