Tri-nation musclemen, women set for epic showdown
Two armies of bodybuilders from Suriname and Brazil will invade the National Cultural Centre tonight to do battle with the crème de le crème of Guyana's musclemen and women when Flex Night International stages its inaugural tri-nation event.
An array of chiseled physiques made up of rippling abdominals, well- defined quadriceps and sculpted arms and legs will be on display as the competitors will try to out-pose and out-flex each other in the various categories.
The event which is dubbed 'Raising the Bar' will see the competitors vying for supremacy in the Mr. Flex Night, Miss Flex Night, Miss Bikini and Miss Best Legs categories.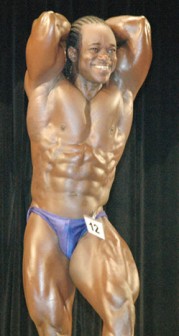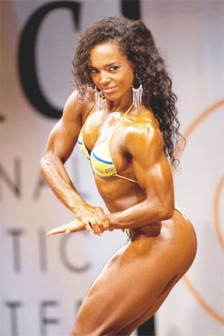 In the Mr. Flex Night category, Guyana will be spearheaded by four-time CAC gold medalist, Sylvan Gardner; 2011 Natural Mr. America and former national sprinter, Rawle Greene; Bronze medallist at this year's Central American and Caribbean (CAC) Bodybuilding Championships and reigning overall and welterweight champion of this year's Hugh Ross Classic (HRC), Kerwin Clarke, as well as current CAC gold medalist, Devon Davis.
Three-time HRC winner, Alicia Fortune, this year's HRC Female Figure winner, Nadina Taharally and newcomers Stacy Small, Chelan Yhap, Shawnell Warner and Marissa Lowden will make up Guyana's female contingent.
Suriname's President of the Suriname Bodybuilding and Weightlifting Federation, Mukesh Kanhai, in a statement said that his country will be sending a strong team to cart off the individual and the Best Country trophy.
Suriname's bodybuilding team comprises the following: Mr. Suriname 2012, Koese Soepe (under 154 pound class); Jurgen Tjoekoemba (155-165 pounds class); Melvin Tolud (166-176 pounds class); Wendel Selmo Pawiro (over 176 pounds class). Soepe placed seventh in Madrid in the 2012 Arnold Classic out of a field of over 150 international bodybuilders.
Meanwhile, former Dutch Fitness champion, Gisa Ter Haar, will be guest posing.
Tickets cost $800, $1000 and $1500.
Most Read This Week