National champ Arjoon will be honoured to play Gordon
Two-time national senior men's singles squash champion Alex Arjoon is one of the players who will have a chance of competing against world renowned squash star Christopher Gordon today at the Georgetown Club Squash Courts from 6pm.
Arjoon, a 20 year-old, second-year college student at Franklin and Marshall College in Lancaster, Pennsylvania USA, is back in Guyana for the Christmas vacation and is enthused to be playing against of the best players in the world.
Speaking exclusively with Stabroek Sport yesterday, Arjoon said that it will definitely be an honour to compete against a player of Gordon's calibre.
"Playing a match like this is just such a great opportunity to experience a much superior type of game," Arjoon said.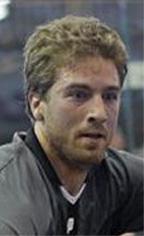 Arjoon, a former Caribbean junior champion, acknowledged the prowess of Gordon stating that it will be tough just to score a few points against the professional squash star even with his exposure at the collegiate level.
"It's obviously great to compete against such a high level player in a place like Guyana where we almost never see world class players. But more than anything it is to show the people present, the level squash can reach and hopefully spark an interest," Arjoon added.
Gordon, who is currently ranked 57th in the world by the Professional Squash Association (PSA), is visiting Guyana for the season and has agreed to be a part of the exhibition tournament.
It is GSA's intention that players will be inspired to improve on their game after viewing the high level squash.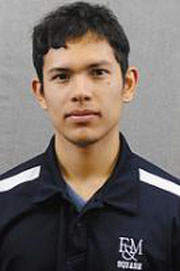 Apart from Arjoon, Richard Chin, who won Caribbean junior titles for Guyana during the 1980's and later represented the US at the Pan American Games and World Open will also be competing.
Chin coached Gordon as a junior and has reportedly influenced the professional star to visit Guyana.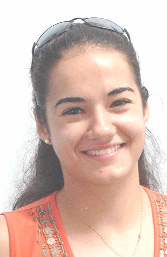 Gordon stated earlier this week that he was impressed with the calibre of players that emerged from Guyana and was excited to explore the local squash environment to interact, compete and influence players to get better.
Gordon commented specifically on the recent success of four-time senior Caribbean champion and women's professional player Nicolette Fernandes as well as Arjoon, stating that he is excited to engage them both as well as other top players that have not yet player internationally.
Most Read This Week