They say lucky is a word that can always describe Guyana when it comes to natural disasters. We are always plagued by human hands for revolutionary means, but there isn't a storm that can knock our lights out. Or is there?
Some would say flooding is the only thing that can devastate our coasts. Truth is, Guyana has been having floods since we were a Dutch colony; after a spring tide that washed away most of Kingston and completely washed away the Governor's House, the Dutch decided to build a seawall in 1855.
Seawalls were even more essential after cycles of mass coastal erosions and deposits were recorded. There were once two plantations north of the present Georgetown seawall and the Kingston ward—Plantation Kierfield and Plantation Sandy Point—both were completely washed away by 1804.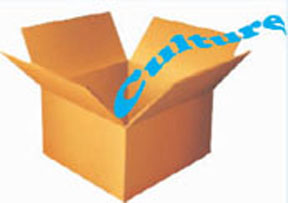 Take a good look at the Demerara River mouth. Doesn't it look a bit uneven and narrow to you? It is geographic evidence that the northern lands were constantly being washed away. If not for the seawalls and the long jetties protruding out there, Pegasus would have probably been washed away along with the other half of Kingston and Eve Leary.
But enough of history. The point of this article is, "Wha miss yuh ain't pass yuh." Guyanese boast about our food security and lack of devastation, some even forget how fortunate we are because it is not something we have to deal with but the tables are being turned.
On the Facebook group 'You know you're Guyanese when…' a man posted how the Guyanese diaspora have left the 'Land of No Disasters' and run to the States to be lashed by Hurricane Sandy, but will run back to Guyana. As expected the foreign Guyanese and some sentimental nationals bombarded the man's insensitivity to his affected brothers and sisters.
As global warming makes itself more prevalent, Guyana saw two rare weather phenomena last year – the tornado-like waterspout that developed on the Atlantic Coast and Hurricane Tomas that was set straight to our shores. Fortunately the storm changed its course outwards. There is a reason the coast has vast bodies of conservancy dams and uncountable canals, we are not completely untouchable and the government is slowly preparing for the worst (hopefully).
Another phenomenon that can very well happen is soil liquefaction. This is a process by which solid ground can lose its solidity in response to repeated stress and tremors gradually loosening the mass to act as a liquid or pushing underlying water up to the surface.
The entire city is a swamp and the Dutch knew this. They built their capital way down at Stabroek – a few miles inland, New Amsterdam is four miles inland and Paramaribo, Suriname is way around the bend of the Paramaribo River. Trust the English to extend the capital right at the reaches of the coast and ever since we lived with the (somewhat dormant) fear of being washed away.
We would not have the rattling of earthquakes because of the strong 'Guiana Shield' rocks but constant tremors like we felt recently can surely cause the swampy soil to liquidate.
We should not be insensitive to the cries of others. We are not untouchable. Volcanoes send out tiny tremors and rumblings before the huge explosion.
Turns out we are not so lucky after all. (Jairo Rodrigues)