GCCI leadership seminar open to small business operators
- Urling says scarce skills could lead to static private sector
The migration of skilled workers poses an imminent threat to the growth of the productive sector in Guyana, which can only be overcome by accelerated training programmes designed to replace them, President of the Georgetown Chamber of Commerce and Industry (GCCI) Clinton Urling told the Stabroek Business earlier this week.
In an invited comment ahead of the chamber's leadership seminar to be held at the Pegasus Hotel next Tuesday, January 29, Urling said that "without proper and effective leadership, our private sector runs the risk of becoming underperforming and/or static entities that [are] vulnerable to the challenges presented in the current global and domestic competitiveness environment. In fact, based on surveys of our membership, the number one barrier to the success of their businesses is the lack of availability of skilled and qualified personnel."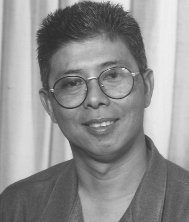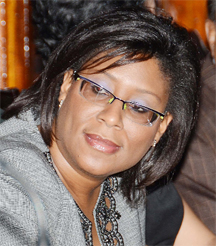 The leadership seminar, the main objective of which is "to sensitise the business community to real-world and practical experiences of leadership and how effective leaders can transform their organisations and help them realise their full potential" is free of cost and open to all sections of the business community.
Publicity material on the seminar released by the GCCI lists a number of experienced presenters including businesswoman and Alliance for Change (AFC) Member of Parliament, Cathy Hughes; Chief Executive Officer of Mings Products and Services Stanley Ming and Executive Director and Professor of Strategy at the Arthur Loc Jack Graduate School of Business at the University of the West Indies, Professor Miguel Carillo.
Asked about the motivation behind the chamber's focus on leadership, Urling said he believed leadership is the locomotive that drives ideas and change, providing the foundation for any venture or enterprise to succeed. He added, "this reality makes it more urgent for private sector organisations like the Georgetown Chamber to persistently focus on developing domestic skills to ensure that our companies have an adequate level of human resources competencies to take them to the next level."
Urling said that while the chamber's seminars were open to anyone in the private sector, "interested in gaining insights into developing their core capabilities in various areas of business management" they were not intended  to replace internal training systems, but rather to complement what they are doing.
He said the leadership seminars being sponsored by the chamber could be especially beneficial to micro and small business owners who cannot afford to pay for or don't have the necessary knowledge to execute such training. "It's an excellent opportunity for them to learn valuable techniques at no cost," he added.
Most Read This Week