How they spent the holidays
What the People Say
This week we asked the man/woman in the street about how they spent their Christmas holidays  and their expectations for the New Year. Their responses were as follows:
Photos and interviews by Javone Vickerie and Jeanna Pearson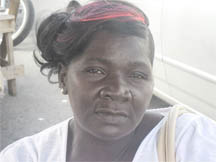 Loraine Lewis, Regent Street stallholder – `Well the season for me was very bad because money was not made in the town for we the stallholders. It would have looked from all the people town had (money was made) but the truth is the Chinese stores dominate. At home it wasn't that bad we made good of whatever we had and it was a blessed Christmas.
For the New Year I want the Government to look into the Chinese businesses wah going up all over the place and putting me and other small business owners out of business, otherwise I am expecting betterment for my business and family'.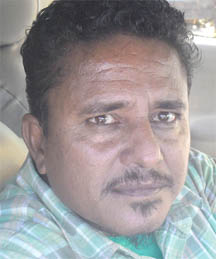 Abdul Aziz, Green Ice Taxi Driver – `Christmas for me was great! Our family and relatives came together and we all had a merry time, during the holidays I didn't work because yah can't kill yah self fah mine yah self, so the days I had home I took the time with my family.
In the New Year there is a need for an improvement in the security section where person can walk the streets again and not have to wonder if they would be robbed like what we see these days, also better roads for villages and communities where people live.'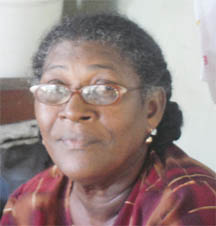 Margaret Franklyn, Vegetable Vendor – `It wasn't nice at all because Christmas Eve day Bourda Market was flooded and we as vendors were forced to close for business at a prime time like that and no business was done. At home Christmas was normal and we contented with what we had on the day.
Well what can I say; I want better work to be done on the market with the drainage problem and clean surroundings; and for me at least growth within the business.'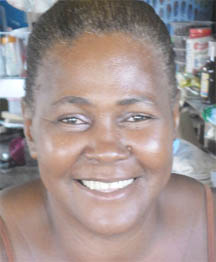 Emily Williams, Fruit Vendor – `Christmas this year was terrible because people did not really shop like before but the season was a normal thing at home with the black cake and some other things.
I expect good things especially with Jesus on my journey and an upgrade of the sanitation of Bourda Market.'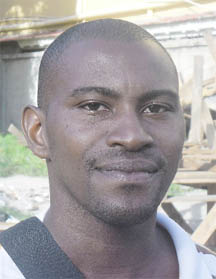 Quinton Wright, Businessman – `It wasn't that bad to me, we got together as a family and ate a lot of food and spent some quality time with each other so yeah the season wasn't bad after all.
I want to see better garbage disposal and the government and the opposition to work together so we could move forward as country, also I want to complete my studies for the new year.'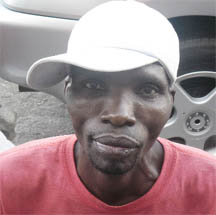 Dexter Mclean-Self Employed: `The Christmas season was good for me but it had a lot changes. Business was not as expected…we had a lot of people on the streets window shopping but no one really buying.  I guess it had a lot to do with the flooding during the season but I am thankful nonetheless. But I expect that the Government will drop the prizes and the noose around our necks so that business would flow better and people will get more jobs.'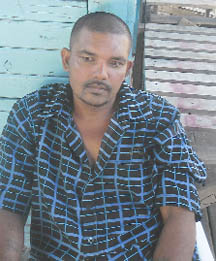 Doodnauth Rooplall- Market Vendor: `I hope that this year that I will see an increase in sales because last year I had to throw away most of what I bought to sell. Profits were low and people weren't buying so that means that Christmas was dull for me. People weren't buying and I wasn't making profit. So I would like to see in this New Year an influx of profit and also that our market here at Bourda develop because the state of it is disgraceful.'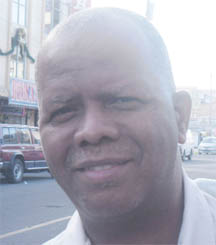 Clifford Zammett- Pastor at the Plaisance Nazarene Church: `This year I would like to see some sort of establishment or committee in place to restore standards in our country. The roads are substandard and people are complaining but nothing is being done. I believe that we the people especially the church would rise up and be the conscience of our country and we will see growth and develop.'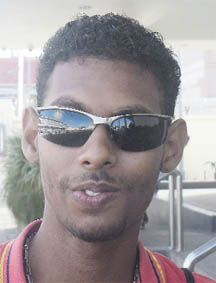 Rich Daniels-Employee at the Texaco Gas Station: `I just want to better myself and be a better person. So I decided to quit some of my bad habits and move forward. Smoking and drinking I have neglected and I'm ready to move ahead with this year and I hope every other Guyanese would also.'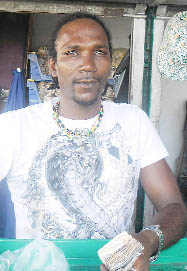 Shawn Anthony-Self employed: `I just want to see the drainage situation fixed because all over Guyana especially Georgetown we're hearing of flooding and blockage of drains…inadequate facilities and nothing being done to fix it. So that is what I would like to see for this country. I want a cleaner Guyana with better drains and clean trenches.'
Most Read This Week