2012 was M&CC's worst year – Chase-Green
2012 was considered the worst year for the Mayor and City Council (M&CC) and 2013 is expected to see the appointment of a deputy mayor as the council continues to seek ways of managing the garbage situation in the city which escalated over the holiday season.
Speaking at the last press conference of the council for the year, Mayor of Georgetown Hamilton Green said the election of a deputy mayor would be done in the early part of January, but he did not know if it would be done at a statutory meeting.
The position is currently held by Patricia Chase-Green, who was elected by the council after former deputy mayor Robert Williams was hospitalised and subsequently passed away.
Green expressed his dissatisfaction with garbage collection in the city during the Christmas holidays.
The mayor noted that around this time of the year a lot of garbage is generated and as such the collection cycle for the council was increased but this had to be cancelled after the Haag Bosch landfill was closed.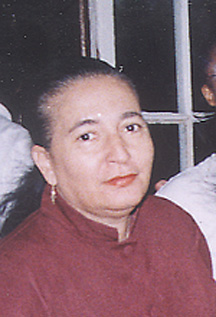 "We are extremely disappointed that when we tried to triple the cycle of collection on Christmas and Christmas Eve we discovered that the Haag Bosch site was closed at 1 pm, which prevented us from increasing the cycle of collection," he said. Green added that the MCC had asked for the site to be opened 24 hours to facilitate the increase collection of garbage but this was not done.
"…We expected that the caring administration of the government would take cognisance of the garbage situation in the capital city where historically at Christmas we generate almost double the amount of garbage that is generated normally.
Normally we remove about 250 tonnes of garbage per day but I am sure we have doubled that during the Christmas season," the mayor stated.
As it pertains to some of the council's plan for 2013, Green told reporters that the M&CC hopes to meet concerned citizens to put together a package so that the business community can help in improving the garbage situation in Georgetown.
"I am still optimistic that the government will get over the hurdle that seems to exist and have an input," he added.
Meanwhile, Chase-Green told reporters that she believes this was the worst year the council has had in terms of collaboration with the government and unless there was full cooperation with every citizen there would be no success.
As it pertains to the criticisms the M&CC has been receiving and continues to receive for the current garbage situation, she said, "the council has been blamed as incompetent but the incompetence lies at the head of the Ministry of Local Government…."
In his optimistic frame of mind Green also added that for the new year he hopes they can have young minds on the council and he is looking forward for local government elections this year.