Accident leaves Guyanese man in dire straits in Barbados
(Barbados Nation) Nicholas Jordan came to Barbados 11 years ago to be with his relatives and to make a better life for himself.
But an accident two years ago has left the 32-year-old Guyanese national unable to fend for himself and at the mercy of a kind-hearted Samaritan who rescued him from being turned out on the streets.
That Samaritan, who Jordan did odd jobs for, is now appealing for public assistance to help him.
The woman, who spoke on condition of anonymity, said it was becoming a financial burden on her to care for Jordan, who suffered brain damage and injuries to his legs during the accident.
He was riding a motorcycle along Sargeant's Village, Christ Church, on September 22, 2011 when he became involved in a collision with a vehicle but Jordan has no recollection of the accident.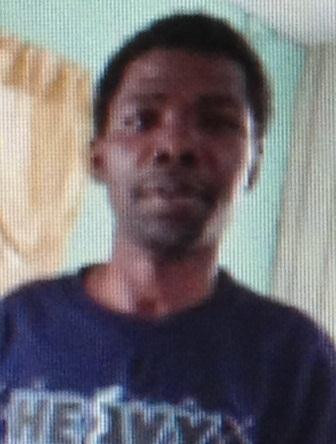 He was in a coma for several weeks and when he came out of it doctors informed him that he had suffered damage to his brain, he had stroke symptoms, he had torn a vessel in his throat and his legs were broken.
The woman who now cares for him in her Christ Church home said she only knew he was involved in the accident when she read about it in the newspaper.
"He use to come to my home and do odd jobs for me and my daughter because he was a carpenter so when he got into the accident we use to go and visit him at the hospital. He was in very bad shape and he had a tube in his throat."
She said when Jordan was finally discharged in March 2012, he went to a family member's home and she continued to visit him on occasions.
"He could not walk and he could hardly speak," she said.
One day she received a telephone call from Jordan's family member informing her that he could not stay there anymore.
"I went to her and asked her why she was putting him out and she told me that she did not have any room in the house for him because all he used to do was to sit on a chair in her living room.
"I asked her if she could not build a small room in the backyard for him and she told me 'no'. So I talked to my daughter and we decided to take him in because I have three children and if I have to shut my eyes I would not like anyone to ill treat them."
That was in November and while this Samaritan has no problem caring for Jordan, she said she needed some assistance to provide him with food and much-needed medical supplies.
"I took him to the welfare department and the officer took all of his information but I have not heard anything from them as yet. Right now he owes the hospital $45 694 in medical bills and he wants to get back on his feet so that he could work and pay off that debt.
He has no money to continue getting therapy and he should be on a special diet so that he can get back his strength," she cried.
She said Jordan was also depressed about the situation and had attempted suicide.
"I came home one day and saw him trying to put a belt around his neck. He started to cry and tell me that he was fed up that his family had forsaken him and he could not work. I said to him 'Shortman – no, don't give up'.
"I would really like some help with him because he is a man that liked to work. I know him as a very friendly guy but a lot of people that he worked for have not even tried to help him out. Sometimes I go hungry just to make sure that he has something to eat. It is a lot of stress on me because I do not work and I have children to care for but I can't eat and see that he has nothing to eat."
Persons who would like to assist Jordan can contact me (Maria Bradshaw) at THE NATION.