Wiltshire birth anniversary dominoes competition tomorrow
Mark "Jumbie" Wiltshire will from tomorrow stage a grand one week dominoes competition in honour of his 58th birth anniversary at the Transport Sports Club.
Tomorrow's action commences from 2:00pm and participating teams will come from Georgetown, Linden, Essequibo, Bartica, West Coast Berbice, West Coast and West Bank of Demerara.
Entrance fee is $9000 per team.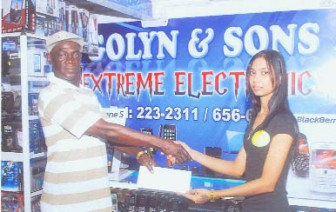 According to a press release, the wining team will receive $200,000, a trophy and nine medals while the second, third and fourth place finishers will collect $100,000, $50,000 and $20,000 respectively.
Prizes will also be given out for best female player in the tournament, female sharing the first love, male and female sharing the first double love, first love in the finals and last but not least most valuable player (MVP) of the tournament.
All playing days after the start of the competition will be duly communicated to the participating teams.
The tournament is being sponsored by Golyn and Sons, Steve's Jewellery and Faye Joseph and will end on January 19 at the Dynasty Sports Club.