Incumbent Vernon Burnett and Coordinator of the University of Guyana Sports Department Lavern Fraser will Saturday contest the presidency of the Georgetown Football Association (GFA).
Also nominated for the post is president of the Athletics Association of Guyana (AAG) Colin Boyce who will himself face challengers when that body holds its AGM on Sunday. President of Alpha United, Odinga Lumumba, failed to garner a nomination.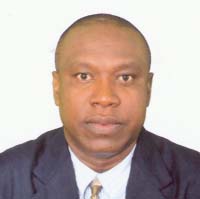 The GFA elections are set for Saturday at the Sleepin International Hotel, Brickdam.
Fraser yesterday told Stabroek Sports that she had accepted the nomination which was put to her as a meeting of the General Council.
Asked what she brings to the table and what does she possess that might give her the edge over Burnett, Fraser said: "I was not looking at it in relation to Burnett, but in the sense that the I have been nominated by the General Council, who, in my opinion, believe that I am capable and have the capacity to serve in the position and so I am prepared to serve if elected."
Fraser added that her accepting the nomination …to continue reading this article, please subscribe.  Already a subscriber ? Sign In