Belony wins scrabble scramble
President of the Guyana Association of Scrabble Players (GASP) Leon Belony yesterday won the Scrabble Scramble held at the Malteenoes Sports Club, Thomas Lands.
Belony who played unbeaten amassed a spread of 614 in front of James Krakowsky with five games and a spread of 672, followed by Moen Gafoor with a spread of 226 after four games while Anand Mohabir ended on fourth place with a spread of 62 after four wins.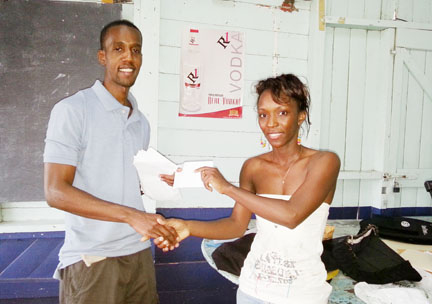 Robert Williams after three wins and a spread of 81 was adjudged the best player in the top ten while Anand Mohabir was second in the top ten. Belony in his address said he was pleased to have their East Coast Demerara counterparts participating in the competition.
The four top finishers along with the two top ten received monetary incentives for their performance.
According to him, while East Coast players have participated in competitions in the past, they usually don't so in large numbers. Of the seventeen participants five were from the East Coast of Demerara.
Belony went on to say that as part of the 2013 programme the association will be moving to set up a club on the East Coast.