Ten10 softball competitions for Police Commissioner Brummell's birthday
In appreciation of the birth anniversary of Commissioner of Police Leroy Brummell, the Guyana Police Force will be staging a grand 10/10 male and female Inter-Division softball cricket competitions next month.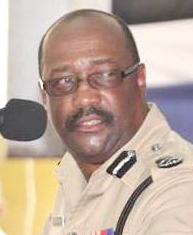 The event will be held on February 10 beginning from 10am at the Police Sports Club ground, Eve Leary, according to a press release.
A dominoes competition with lucrative cash prizes will also be held on the day.
Teams are invited to participate in the dominoes competition which will see the winning team receiving $100,000 and a trophy. The runners-up will receive $60,000 and a trophy with the sums of 40,000, and 20,000 along with trophies going to the next two teams.
There will also be a MVP award of $10,000 and a trophy.
Entrance fee is $10,000 per team and interested teams can contact telephone numbers 22-55402 or 601-0869 for further information.