GTTA kick-starts 2013 with National Training Camp
The Guyana Table Tennis Association (GTTA) has commenced its calendar of activities with a national training camp for junior players in Berbice. The camp took place at the Guysuco Training Centre and sessions were conducted by national coach Linden Johnson, GTTA president Godfrey Munroe and head of the Berbice TTA Steering Committee Floyd Conway along with Levi Nedd, Manager of the Guysuco Training Centre.
According to a release from the GTTA, the camp took place on January 26, and attracted over 20 top junior players from Berbice including elite players Joshua Lallbachan and Bryton Murray who have represented Guyana at the junior level.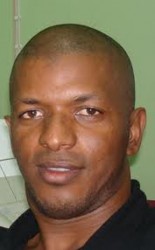 "Players were exposed to the importance of the fundamental aspects of the game, elements of stroke production, development and progression, dexterity coordination and warm-up drills," stated the release.
"National training camps will be a key feature of the GTTA calendar of activities as the GTTA sees this as critical to synchronization of training methodologies, technical and tactical elements so as to widen the knowledge base and provide equal opportunity for players in and outside of Georgetown<" the release added.
The GTTA release also said the training camps were aimed at bridging the gap in terms of the level of players in the city and outside of the city, which, it claimed was critical to raising the level and profile of the sport nation wide.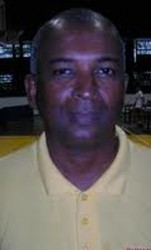 Conway, stated the release, thanked the GTTA for the support and stating that he saw the initiative as vital to developing the players while Nedd, a former national volleyball player, expressed appreciation to the GTTA and the Berbice steering committee for staging such a programme which, the release stated he felt was vital to developing the talent of the players for which a group came from the Guysuco Port Mourant Training centre.
Nedd also indicated that Guysuco was happy to be part of such activities and extended an invitation for the hosting of more programs of this nature. The next training camp will be held February 16, the release stated.
Most Read This Week