Rudder: Today's calypsonians lack creativity
(Trinidad Express) Music icon David Rudder says contemporary calypsonians lack the creativity that made calypso a prominent and well-loved art form in earlier decades.
He blamed the internet for the decay.
Rudder was speaking during the fourth lecture session of "If Sparrow say so…A tribute to the Mighty", at Naparima Bowl, San Fernando on Wednesday night.
The theme of the lecture was "The University of Sparrow".
However, the main man of the moment, The Mighty Sparrow (Slinger Francisco), was not present to hear his tribute and there was no mention that he would not be attending.
The Express was later told the organisers did not want to cause undue distress to Sparrow who, earlier that day, spent time with Prime Minister Kamla Persad-Bissessar performing during the Siparia Women's Association's Kiddies Carnival Competition in Penal.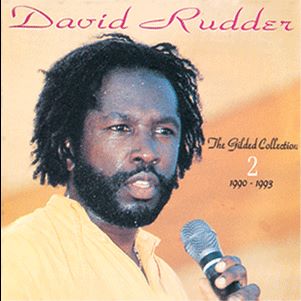 Persad-Bissessar announced then that Sparrow would receive the nation's highest award, the Order of the Republic of Trinidad and Tobago, and the State would pay for all his medical expenses incurred when he fell ill last year in New York, USA.
At the lecture session, Rudder answered a question asked by Charisse Semper, a research officer from Point Fortin.
His response was: "The problem that modern-day calypso has is that the internet has taken over. Before we had to depend on the calypsonians to relay the message…we had to hear what Sparrow had to say. Today, there is so much information coming at you that modern-day calypsonians have to find new avenues to express their feelings."
Rudder added: "I don't see Sparrow today trying to be like the voice of the people in that way, but he will find a way to be relevant. The challenge now is for people to be more creative to get the message across, which is not happening, and that is something that has to be worked on. Even though you have all this information, this information needs a voice, something tangible so that people will want to hear it from the horse's mouth, so to speak."
Rudder said Sparrow was his (Rudder's) Twitter and Facebook and described him as his teacher, elder, big brother and friend.
Other members of the audience suggested using Sparrow's music in schools in an attempt to teach history.
One person suggested that the Ministry of Education send material to schools that teachers can use pertaining to Sparrow. Also attending the lecture was Hugh Masekela, South African Grammy Award-winning trumpeter who will be visiting Trinidad again next month to launch an album.
The last Sparrow lecture session will be held next Wednesday at the University of the West Indies' (UWI) St Augustine campus.