Benn urges clearing of waterfront
In the wake of Friday's devastating fire, Minister of Public Works Robeson Benn yesterday reiterated the need for persons to clear the Port Kaituma waterfront area. He went on to state that the congestion is hampering much needed road works in the area, a release from the Ministry of Works.
Benn also noted that his Ministry is pursuing several measures to deal with maritime safety in the area and the issue handling illegally imported fuel in the area.
This Ministry of Works photo shows the fire scene.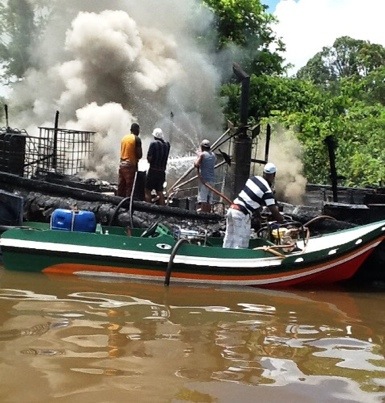 Most Read This Week