British couple to be charged with false report of armed robbery in Barbados
(Barbados Nation) A British couple Tululla Salvatore, 27, and Edward Denney, 41, will appear in court today charged with wasteful employment of the police in reporting that they were robbed.
The two British visitors who created a scare in the upscale Sandy Lane, St James neighbourhood alleged they were robbed at gunpoint.
The couple, who also claimed they were married and had lost millions of dollars worth of exclusive jewellery and money, were additionally being investigated in connection with a number of other fraudulent practices they are suspected to have engaged in during their periodical visits to the island over ten months.
They reported to police that on February 5, while at their rented home, they were robbed of a gold Rolex watch valued at $17 000, two iPads valued at $950 and $1 200, respectively, an engagement ring valued at $12 million, a platinum necklace valued at over $3 million, a Cartier platinum ladies watch valued at over $19 million and over $2 000 cash.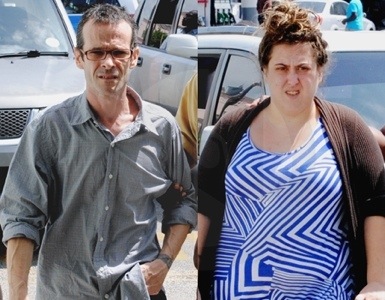 Most Read This Week