No one culpable in death of Jaden Mars – Khan
The investigation into the death of four-year-old Jaden Mars at the Georgetown Public Hospi-tal in December has not found anyone culpable, according to Chief Executive Officer Michael Khan. Khan was responding to a question during a press conference held yesterday. He told the media that the investigation had been completed. He said he had met the child's mother and the anaesthesiologist and certain issues which were discussed would be taken to the hospital's board for guidance.
Asked if the anaesthesiologist was still on the job, Khan questioned how that could be asked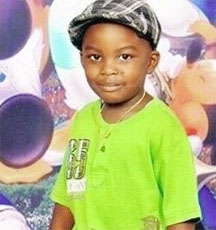 when the investigation did not blame anyone.  "We have this habit of looking for people's head. We must not look at that. We must examine all sides," he said.
Mars died on December 11 last, after he was admitted to the Georgetown Public Hospital; he had fallen and bitten his tongue. Mars was reportedly given more than one dose of an anaesthetic in an attempt to suture his tongue. He subsequently had multiple heart crashes.
Meanwhile, as it relates to the $4.1 million fraud investigation, Khan said the hospital has completed its probe and the matter was in the hands of the police. He added that the Finance Director and the Accounts Clerk are still on administrative leave.
The money could not be accounted for during an audit in September last.
Most Read This Week