Fire demolishes Regent Street business
A fire which occurred around 22:00 hrs yesterday gutted a Regent Street business establishment and scorched the two building to its sides.
The name of the establishment is unknown but was housed in the building once occupied, but still owned by Full Works Motor Spares and Auto Sales which, sits on the northern side of Regent Street, three lots off Oronoque Street. Reports say that Chinese nationals began renting the building about two months ago, and were using it to sell a variety of clothing supplies.
A woman who was trapped in the building behind the burnt structure suffered minor injuries as firefighters fought to rescue her. No one else was injured.
There is no word yet on what caused the fire.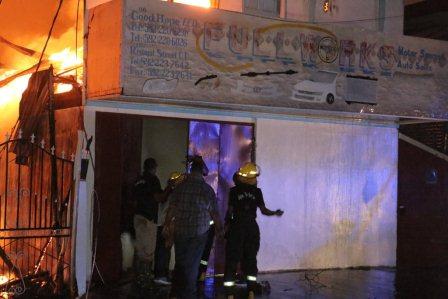 Most Read This Week