Delivery biker dies in accident
A Mario's Pizza delivery man yesterday died after the motorcycle he was riding crashed head-on into a concrete wall.
Dead is Julian Welch, 28, of Lot 208 Duncan Street, Campbellville.
According to an eyewitness, Welch was about to make a delivery at the time of the accident when he swerved from a car at the corner of Lamaha and New Garden streets and crashed into a concrete wall. "He was riding going north on his bike when another car came in his direction and he attempted to swerve and ended up crashing into a concrete wall," the man said.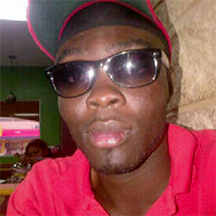 Stabroek News understands that Welch who sustained severe head and neck injuries was pronounced dead on arrival at the Georgetown Public Hospital.