Surinamese man for trial over ex-DJ's murder
Surinamese national Omar Williams was yesterday committed to stand trial in the High Court for the murder of former disc jockey (DJ) Sheldon Cheddie.
Chief Magistrate Priya Sewnarine-Beharry announced the decision at the conclusion of the preliminary inquiry into the murder charge against Williams at the George-town Magistrates' Courts.
She informed the accused that the court had found that a prima facie case had been made out against him and as such he was being committed to stand trial in the High Court for the murder of Cheddie at the next sitting of the criminal assizes commencing in April this year.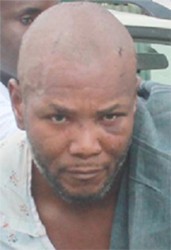 When asked if he wanted to say anything or whether he wanted to call witnesses on his behalf, the unrepresented Williams who stood calmly in the prisoners' dock declined.
As he was being escorted from the courtroom, the accused thanked the Magistrate.
"Thank you my worship," he said before leaving the courtroom.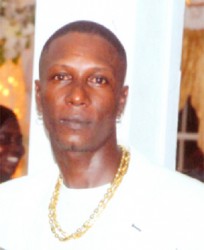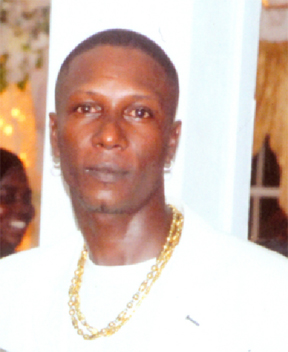 Williams made his first court appearance on September 12, when he was charged with the offence which stated that on September 9, 2013, at Tucville, Georgetown, he murdered Sheldon Cheddie. He was not required to plead to the charge.
The man had given his address as Apanestraat K, 7 Light, Paramaribo, Suriname.
The prosecution's case is that Cheddie was sitting at Turning Point with a group of friends when Williams came up to him and discharged several rounds. Cheddie, 37, a popular DJ, plumber and trader, was subsequently pronounced dead on arrival at the Georgetown Hospital.