Former Saints boy, 17, drowns in Princess Hotel pool
A gathering of high school friends at the Princess Hotel ended tragically last evening when 17-year-old Shamar Edwards drowned in the hotel's pool.
According to sources, Edwards, of East Ruimveldt, a sixth form student at the St Stanislaus College was at the poolside around 6 pm when he was found in an unconscious state in the pool.
Edwards was taken to the East Demerara Regional Hospital at Diamond,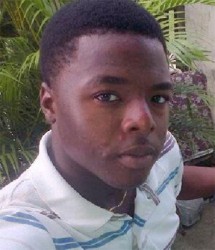 where he was pronounced dead on arrival. Family members had quickly gathered at the hospital after learning of the incident.
One source said that he could have been saved had the lifeguard been around. "When we kept asking for the lifeguard, they tell we that he gone somewhere. If he been around he woulda save the boy," he said.
One of his friends said that they had graduated last month and the outing was supposed to be fun time for them. He said that most of the other teens were in the changing room and when they came out they saw a crowd around Edwards. The young man said he was not sure if his friend hit his head and fell into the water.
Meanwhile, a manager at the hotel told this newspaper that the incident occurred around 6 pm and that they had informed the police who were investigating. He said that they tried to get an ambulance to take Edwards to the hospital but ended up using a taxi because they were not getting on to the ambulance.
Relatives of Edwards described him as a bright and kind child.