Princess Hotel offers assistance to drowned boy's family
Princess Hotel and Casino Attorney Ramona Vansluytman yesterday said that the hotel has volunteered assistance to the family of 17-year-old Shamar Edwards who drowned at the hotel's pool on Saturday evening. According to Vansluytman, the assistance has nothing to do with offering compensation to the family, but that the hotel is assisting the family with the funeral arrangements.
The lawyer also said that they are in the process of concluding investigations with the police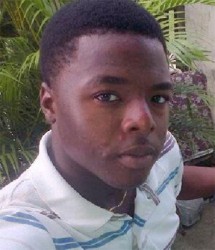 and that the hotel will accept the outcome of the results. "We are not speculating, we are cooperating with the police and we are waiting on the outcome of the investigations," she said.
Several sources had said that Edwards of East Ruimveldt, a sixth form student at the St Stanislaus College was at the poolside around 6 pm when he was found in an unconscious state in the pool.
He was taken to the East Demerara Regional Hospital at Diamond, where he was pronounced dead on arrival.
Edwards and some of his high school friends had gone to the hotel to swim.
Another source had told this newspaper that Edwards could have been saved had a lifeguard been around.
Meanwhile, Vansluytman said that the pool was open to the public at the time and that a lifeguard was on duty. "The lifeguard was on duty, he pulled him out of the pool," she said.