East Canje security guard found dead with gunshot wound
The police are probing the death of an East Canje man, who was found dead this morning at his work site.
Kenneth Khanai also known as `Puri',  46,  of Lot 126 Gangaram Settlement was found with a suspected gunshot wound to his forehead by teachers and parents of the Canefield Nursery school.
The man was a security guard at the school.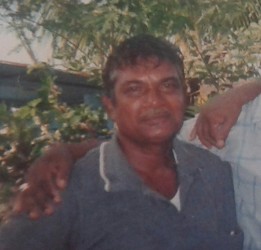 Most Read This Week