Driver charged over pressman's death released on $300,000 bail
A driver, who stands accused of causing the death of a pressman on the Agricola Public Road last October, is now on $300,000 bail.
Renison Alleyne, 57, of 651 East Ruimveldt Housing Scheme has pleaded not guilty to the allegation that he caused the death  of Stefon Bascom as a result of him driving recklessly on the public road on October 6.
It is the police's case, that Alleyne was the driver of motor car PRR 105, heading west on the public road, while Bascom was heading south along the public road. According to Police Prosecutor Michael Grant, who represented the prosecution, Alleyne's car collided with Bascom's motorcycle, causing the latter to suffer injuries. Grant added that Bascom was taken to a city hospital, where he was pronounced dead on arrival.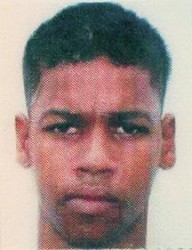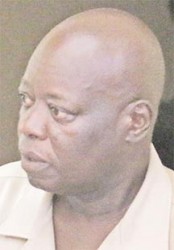 Renison Alleyne
Bascom, 23, of Lot 6 West Ruimveldt Housing Scheme, who was a pressman for the Guyana Times newspaper, had left his home to purchase Chinese food, but never returned, according to his father. It was later relatives found out that Bascom was fatally injured in an accident on the public road.
Alleyne's attorney, Mark Waldron, in his successful attempt to secure bail, told Chief Magistrate Priya Sewnarine-Beharry that his client has been punctual in attending court hearings.
The case will be called again on March 7 at the Providence Magistrate's Court.