Victims in Port Kaituma fatal crash identified
The two persons who perished in an accident on the Port Kaituma Trail on Tuesday night have been identified as Mark Bethune and Damion Arthur, both 23 years old and residents of Port Kaituma.
Stabroek News understands that the men were travelling on an All Terrain Vehicle heading to a mining camp when they collided with a truck that was coming out from another camp where it had the day before taken rations.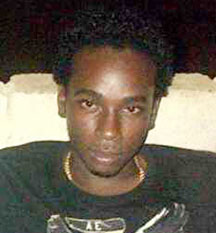 A resident of Port Kaituma said that given that the trail was a long straight stretch it seems that both the truck and the men had to have been speeding as there were no turns or bumps on the path and they would have had to have seen each other from a long distance away.
The bodies were taken to the Port Kaituma Morgue and are expected to be brought to the city sometime today for an autopsy.