Autopsy today on Paradise shallow grave body
An autopsy will today be performed on Patricia Younge, the woman who was found buried in a shallow grave at Paradise on the East Coast of Demerara on Wednesday. Her reputed husband remains in custody.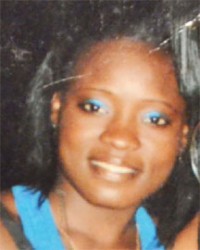 Younge, aged 19, was last seen alive on Sunday when she left to be a part of the Mashramani festivities in the city.
Her body was found on Wednesday evening in a shallow grave in the cemetery of her village.
It appeared that she was raped before she was killed and police opined that from their initial investigations it seemed to be the act of more than one person.
Stabroek News was told by a police source that the woman's 23 year old reputed husband was being questioned as part of the police's routine investigation.
Her body is at the Lyken's morgue where an autopsy will be performed today.