Indian national freed of assault charge after partner abandons complaint
An Indian national escaped punishment for assaulting his Guyanese partner yesterday after she decided to offer no evidence against him.
It was alleged that Sunil Kumar, 32, of 26 Success Housing Scheme, assaulted Lilwattie Pooran, 19, on March 4, at Dr. Balwant Singh's Hospital.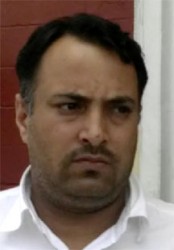 When Pooran was called to the stand, she told Magistrate Geeta Chandan-Edmond that it was the first time Kumar committed the act. "I love my husband so much," Pooran explained of her decision to abandon prosecution.
The charge was subsequently dismissed but counselling was ordered by the magistrate.