Judge to rule on no-case submission in Hope murder trial
Justice Franklyn Holder is set to rule today on a no-case submission made by defence attorneys for the two men charged with the 2010 murder of Lakeram Bishundial during a robbery.
On trial for the murder are Orin David, called 'Plait Hair,' and Shawn Thom, of 128 Third Street, Alexander Village. They are charged with murdering Bishundial on August 21, 2010 at Hope, East Coast Demerara.
The prosecution, which is being led by Senior State Counsel Judith Gildharie-Mursalin, closed its case last Wednesday after calling 14 witnesses.
Earlier in the trial, an eyewitness, Seeta Bishundial, a cousin of the deceased, had told the court that she had travelled to Georgetown with Lakeram's brother, Totaram and while on their way back home they saw Lakeram in his truck.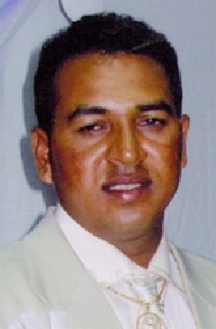 The woman said that Totaram stopped the truck and went to speak with his brother and that is when she saw a man walk up to the side of the vehicle, with "plait hair and a polo shirt." He appeared to have a gun in his hand.
She said that the gunman walked up to Totaram and the next thing she heard was an explosion. She said that she never saw the gunman's face because she was frozen with fear.
Totaram had also testified that he had seen who had shot his brother. The man said that he identified the gunman at an identification parade at the Turkeyen Police Station.
Lakeram's father, Doodnauth Bishundial had said that on August 23, 2010, he went to the Georgetown Public Hospital where he identified his son's body to Dr. Nehaul Singh. He added that a post-mortem examination was done and Lakeram's body was handed over to him and he was cremated on August 26 at the Good Hope Crematorium.
Bishundial and his brother had stopped their vehicles and were talking on the road when two men rode up on a motorcycle. One of the men, who was armed with a handgun, got off the motorcycle, approached the two brothers and discharged rounds at Bishundial, hitting him in his abdomen. The armed man then grabbed a bag containing an undisclosed sum of cash and escaped along with his accomplice on the motorcycle.
Attorneys George Thomas and Trenton Lake are appearing for the accused.