Accused wife killer to face second re-trial
Charles Woolford, called 'Tony,' will have to face a second re-trial for the 2009 murder of his wife, after a jury failed to reach a unanimous decision on his guilt yesterday.
After nearly three hours of deliberation, the 12-member jury returned to the courtroom and told Justice Navindra Singh, who presided over the trial, that it could not reach a unanimous decision.
Last year, Woolford's retrial was ordered by Justice James Bovell-Drakes after a jury then had also failed to agree on a verdict.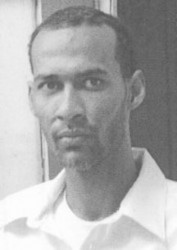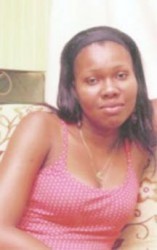 Woolford was accused of murdering his beautician wife Latoya Conway-Woolford on February 8, 2009, at their home at Humming Bird Street, Festival City, North Ruimveldt.
He is alleged to have stabbed the woman and left the house after an argument. According to reports, Conway-Woolford, a hairdresser, was getting ready to go to a friend's house to do her hair when Charles entered the room with his hands behind his back and asked her where she was going. He then allegedly turned her around and repeatedly stabbed her in her stomach in the presence of their 11-year-old daughter.
The woman managed to escape to the upper flat of the home, where relatives were staying, and she was subsequently rushed to the hospital where she underwent surgery. However, she succumbed to her injuries the following day.
Charles Woolford was subsequently rushed to the city hospital after ingesting a poisonous substance.
Woolford was represented by Peter Hugh in association with Latchmie Rahamat, while Dionne McCammon presented the state's case.
Most Read This Week