Two remanded over murder of Fyrish woman
Two men were remanded to prison when they appeared at the Reliance Magistrate's Court yesterday charged with murdering a woman at Fyrish, Corentyne.
It is alleged that around 10:30 pm on Friday, March 7, Antonio Balrup, 20, of Edinburgh, East Bank Berbice and Solomon Milton, 23, of Nigg, Corentyne murdered Patricia Samaroo, 57, of No 2 Road, Canje.
Magistrate Sherdell Marcus-Isaacs ordered the defendants to return to the Albion court on March 25. They were represented by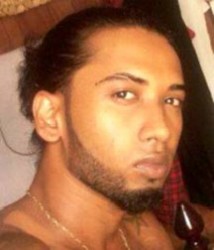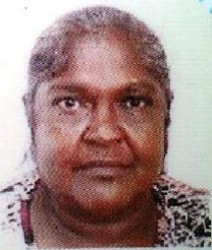 attorney-at-law, Mursaline Bacchus. While Balrup showed no emotion, Milton kept crying and maintaining his innocence.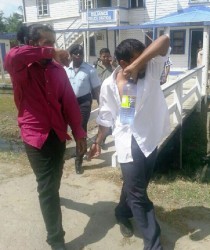 Balrup, an ex-policeman was said to be driving the getaway car for two men who entered the home and reportedly fatally shot Samaroo to her head.
They also reportedly shot her younger sister, Annetta Samaroo, 45, to her abdomen and she has been hospitalized.
A post-mortem examination confirmed that Samaroo died as a result of shock and haemorrhage due to gunshot injuries.
Annetta was shot after she reportedly recognised the man who fired the shot and called out his nickname. He remains at large.
The two men reportedly barged in around 10.30 pm and shouted "police!" After firing the two shots, the men hastily left the house.
Police said that a quick response by ranks led to the getaway car being detained.
Most Read This Week