'Blondie' gets 57 years for fish cleaner murder
Quaison Jones called 'Blondie' was yesterday sentenced to a 57-year prison term after he was found guilty of the murder of fellow fish cleaner Marlon Green, but maintained that "it wasn't me."
The jury took over three hours to return the unanimous verdict of guilty to the packed courtroom of Justice Navindra Singh in the High Court.
When asked by Justice Singh if he had anything to say,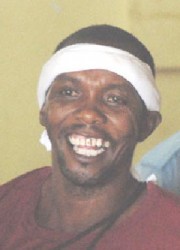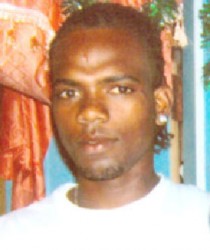 Jones shouted that "it wasn't me" and he also started mumbling and quarrelling with the jury.
In an unsworn statement on Tuesday, Jones had said that he did not kill Green and that he never had any problems with him.
Also on Tuesday, Government Pathologist Dr. Nehaul Singh had testified that Green's jugular vein and windpipe were severed. He also told the court that Green died as a result of haemorrhage and shock due to multiple stab wounds.
According to reports, the two had an argument at the Meadow Brook wharf during which Green was stabbed multiple times. He later succumbed at the Georgetown Public Hospital while receiving treatment.
State Prosecutor Judith Gildharie-Mursalin who presented the state's case had called five witnesses including Nicholas Isaacs who had recalled that he had seen Jones standing over Green stabbing him.
Jones however had said that he had never seen Isaacs before seeing him in the courtroom on Tuesday.
Jones was represented by attorney-at-law George Thomas.