Boat operator crushed to death on No. 72 road
A speedboat operator was crushed to death on Tuesday evening after being run over by a pick-up along the public road at No. 72 Village, Corentyne, Berbice.
Satesh Ravi Ramdass, also known as "Raja Khan," 30, of Lot 44 No. 78 Village, Corentyne, Berbice was pronounced dead on arrival at the Skeldon Hospital, where he was rushed after the accident.
The driver of the pick-up that hit the man is in custody and the vehicle was impounded.
The accident occurred around 7:30pm on Tuesday. The dead man's uncle, Raj Ramdass, explained that his nephew went to visit his grandmother at No. 72 Village and spent the entire afternoon at her.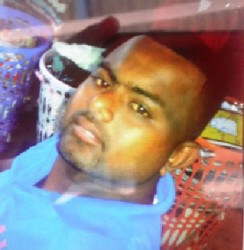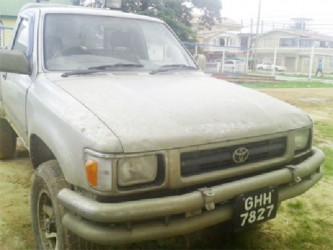 He was awaiting a taxi to return home when the silver-grey pick up, which bore registration GHH 7827, struck him down, the man said.
In a statement yesterday, police stated it is being alleged that Ramdass was lying on the roadway when the pickup drove over him.
However, his uncle stated that subsequent to the hit, Ramdass fell on his face and the driver of the pickup drove over him, resulting in his body being disfigured to some extent.
The uncle also disclosed that after his nephew was struck down, public-spirited citizens rushed him to the Skeldon Hospital but it was too late.
Among the injuries he sustained were broken bones and broken teeth.
The driver, relatives of the dead man said, stopped the vehicle and stayed put until traffic officers arrested him and placed him into police custody.
Family members alleged that the driver was intoxicated at the time of the accident but claimed that when they requested that a breathalyser test be conducted, traffic officers stated that they did not have any breathalyser kits available.
Ramdass is survived by his wife, Roma, who was inconsolable when this newspaper visited her and their three children, who are between the ages of 12 years and five months.
His body is being kept at the Skeldon Hospital Mortuary until after a post-mortem examination is conducted.