Boy, 4, found dead at koker
A four-year-old Bagot-stown boy was found dead at a koker a few yards from his home on Tuesday evening.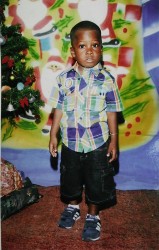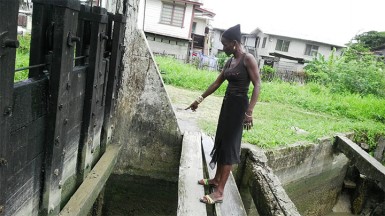 Tevon Niles, of Bagotstown Squatting Area, was last seen alive at 4:45pm on Tuesday. Relatives told Stabroek News that Niles and his three-year-old cousin, Leron, were riding a bicycle in the area when Niles disappeared.
A desperate search involving scores of able-bodied young men ensued for six hours and culminated sometime after 11pm, when someone bumped into Niles' body while diving at the koker.
"He was found bracing the koker wall," said the lad's grandmother, as she pointed to the area Niles was found.
One relative said she found it strange that no one in the area heard a splash when the boy apparently fell in. "This place always got people around," she explained. Meanwhile, other relatives just sat staring at a picture of Niles and cried. Niles leaves to mourn his mother, Yonette McPherson, and a nine-year-old sister.
The child's body is at the Georgetown Public Hospital Morgue awaiting a post-mortem examination scheduled for Friday.