Money changer critical after shot, robbed in West Ruimveldt
A popular America Street money changer remains in a critical condition at the Georgetown Public Hospital after he was attacked and shot by three masked men in West Ruimveldt on Friday night.
Wendell Liverpool, 44, of lot 453 West Ruimveldt Housing Scheme, was rushed to the hospital after he collapsed on the roadside, seconds after the gunmen attacked and robbed him.
Liverpool was shot in his back, buttocks and left shoulder after he reportedly resisted his attackers.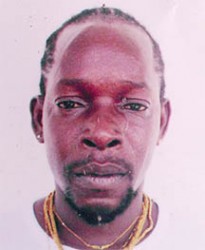 According to his mother Bernice, Liverpool was out on the West Ruimveldt main road drinking with his brother and some friends.
She said she received a call around 10.30 pm from her son and was told that Liverpool had been shot and robbed. "I was sitting when I got the call that he get shoot and they going to the hospital," she said.
She said she was informed that he was drinking when three young men on motorcycles rode up and attacked him. She said the men rode away with his money and his jewellery after her son fell to the ground.
She said earlier that night Liverpool ate dinner and left her at home, only to return hours later to collect something. She said she had always warned her son not to wear his jewellery in the night but he never listened.
"When I heard the news. I said My God! I tell him not to go out with the jewellery…," she said.
Most Read This Week