New appointments at St Joseph Mercy Hospital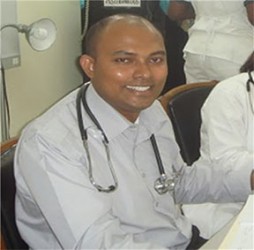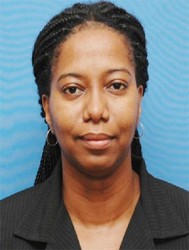 Beginning today, Dr Vivakeanand Bridgemohan takes the helm at St Joseph Mercy Hospital (SJMH) as its Chief Executive Officer (CEO).
The decision was made during the hospital's last board meeting and, according to a release, Bridgemohan will also continue to function as SJMH's medical director, a position he has held since January 1, 2014.
Bridgemohan has been employed at the hospital since August 2012, two years after earning his medical degree from the Latin American School of Medicine in Cuba. The doctor had also held the position of medical superintendent at the West Demerara Regional Hospital along with other administrative roles. "Dr Bridgemohan has a passion for serving humanity and this is reflected in the work he has done in Guyana," the release said.
In addition, Associate Administrator Helen Browman, has been appointed Chief Operating Officer (COO), a position which the board said was newly created.
Browman has been with the hospital for the past six years.
Meanwhile, Associate Administrator for clinical services Adrian Anderson will be returning to the United States in July, after holding the position for a year.