Orphanage employee charged with child sexual abuse
A Berbice orphanage caretaker was yesterday placed on $200,000 bail after he was charged with sexually abusing a child.
Mohamed Deen, manager of the Anjuman Orphanage, Philadelphia Street, New Amsterdam appeared before Magistrate Sherdel Isaacs Marcus in the New Amsterdam Magistrate's Court.
It was alleged that between January 1 and May 24, Deen was engaged in sexual activity with a minor at the children's home.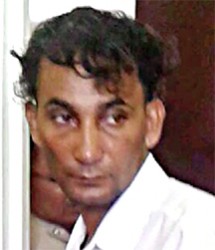 The particulars of the charge further stated that at the time of the incident the child was only 13 years old.
Deen is expected to return to court on July 14.
The Child Care and Protection Agency had removed five boys from the institution following allegations made by a 13-year-old that he was sexually abused by a caregiver and that the other children might have been abused as well. The child had fled the orphanage and reported the alleged abuse to his mother, who immediately contacted the authorities.
The management of the orphanage had denied that there had been any child molestation there.