Hopetown man jailed for 25 years for rape of 8-yr-old girl
A West Coast Berbice (WCB) man, who was found guilty of having carnal knowledge of an eight-year-old girl was sentenced to 25 years imprisonment by Justice Navendra Singh on Thursday.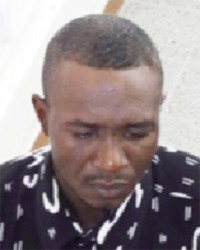 Talbert McPherson, 42, of Hopetown, was accused of raping and sodomising the child between August 12 and 13, 2009 at Number 30 Village, WCB.
According to the indictment presented to the court by State Prosecutor Renita Singh, the child was overnighting at a relative's home while her mother attended a wake.
The child had said that she saw the accused, who she knew, enter the room where she was lying on a mattress on the floor. The man then placed a pillow over her face before sexually violating her.
The next morning, the child told her mother and a report was made to the police. Following a medical examination of the child, the man was arrested and charged.
Eight witnesses testified before McPherson's attorney Raymond Alli and the prosecution closed their cases.
Alli, in a plea of mitigation, told the court that the accused was young (he was 37 at the time) and had never been before the court. As such, he asked the court to have mercy on the accused.
Given the opportunity to speak, McPherson told the court, "Sir these people are always after me, they always after me."
Before Justice Singh handed down the 25 years sentence, he told McPherson that he had to be a "sick" person and of unsound mind to commit such a heinous act on an eight-year-old.